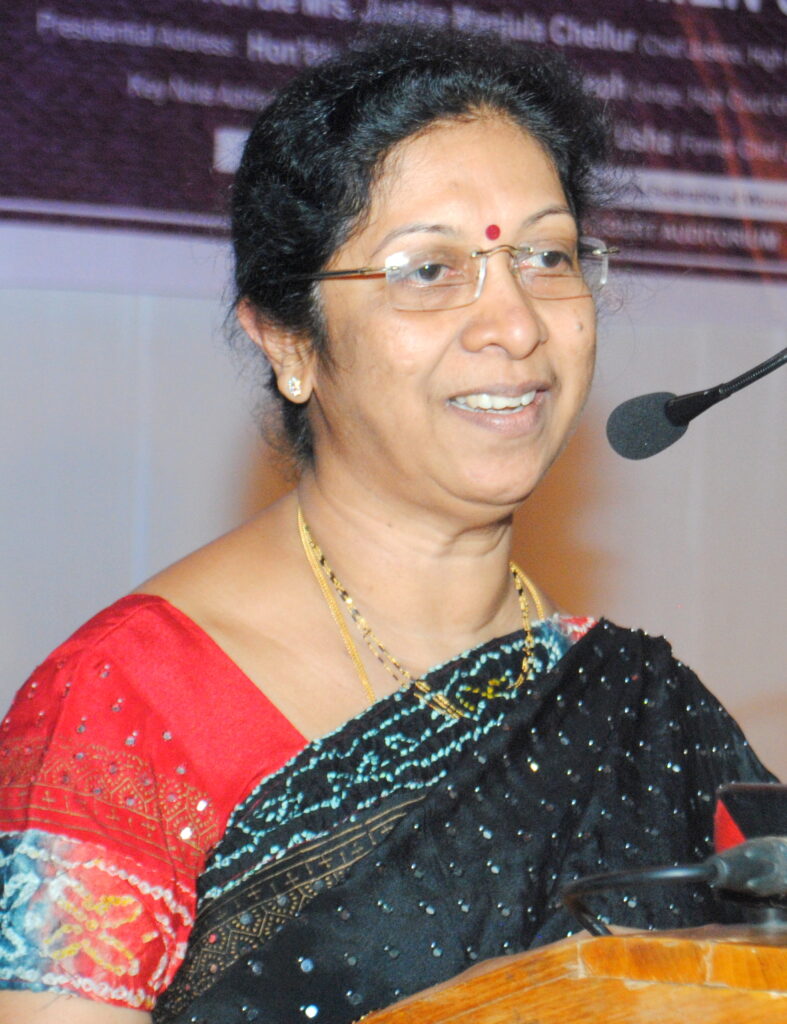 Manjula Chellur, former Chief Justice of Kerala High Court, has been appointed as the 41st Chief Justice of Bombay High Court. Chellur took her oath on Monday, 22nd July 2016. She is the second woman after Sujata Manohar (1994) to hold the post.
Governor Vidyasagar Rao administered the oath of office to Chellur at the swearing-in ceremony held at Raj Bhavan. The post was formerly held by DH Waghela, who retired on 10 August after holding the post of Chief Justice of Bombay High Court for six months.
She was born in 1955 in Bellary, Karnataka. Chellur has a bachelor's degree in Arts from Bellary's Allum Sumangalamma Womens' College and a law degree from Renukacharya Law College, Bangalore. In 1977, the Supreme Court sponsored her for a fellowship on gender and law at the University of Warwick in England. She was the first woman to practice advocacy in her district. She joined the Karnataka Judicial service. She was appointed the district judge in 1988, after 10 years of practising as a lawyer.
In 2000, she became the first permanent woman judge for Karnataka High Court and in another one decade assumed charge as Kerala High Court acting Chief Justice. She became the Chief Justice of Karnataka HC in 2012.
Justice Chellur served as the president of the Karnataka Judicial Academy from 2008 to 2010. She was also the executive chairperson of the Karnataka State Legal Services Authority, where she worked for welfare of transgender and helped organise seminars across the state. For her great achievements in the field of law, She was the awarded her a degree of Doctor of Law (Honoris Causa) in 2013 by Karnataka State Women's University.
Justice Chellur is expected to serve her tenure at Bombay High Court till her retirement in December 2017.
Shambhavi Tripathi
SLS Noida