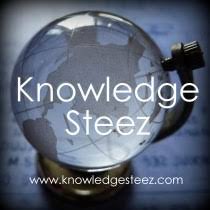 Date: 6thAugust, 2017
Venue: Indian Law Institute, Opp. Supreme Court of India, Bhagwan Das Road, New Delhi, Delhi- 110001.
Sub Themes:
Human Rights of Women and Children
Status of Indigenous People
Human Trafficking
Child Labour
Child Sexual Abuse
Conflict between IPR and Human Rights
Racial Discrimination
Human Rights of Migrant Workers
Human Rights of Aged and Disabled
The Minorities and Human Rights
Human Rights violation faced by HIV/ AIDS people
Human rights of Sex Workers
Role of NGOs in advocacy for Human Rights
Enforcement Mechanism and Protective Laws : National Perspective
Constitutional Rights and Safeguards provided to the vulnerable groups
Kindly note that the above the above list is not inclusive and session proposals on any title related to Human Rights can be submitted.
Submit soft copy at the email address: intconference2017@gmail.com
Registration fee:
Indian Delegates:
Students: INR 1000/-
Research Scholars, Faculty Members and others: INR 1500/-
Presentation in absentia: INR 1700/-
International Delegates: $100
Waiver Application:
International Delegates who are willing to be a part of this conference can apply for
Registration fee waiver.
Accommodation grant
To apply for registration fee waiver and travel grant, the participants are requested to send the waiver application form along with session proposal lastest by 10 July 2017. The waiver application form is attached along with the brochure.
Important Dates:
Last Date for submission of Session Proposal: 20thJuly, 2017
Last Date for registration and payment of fee: 25th July, 2017
Last date for registration and Submission of session proposal for International delegates: 10thJuly, 2017
Brochure- Human Rights Conference