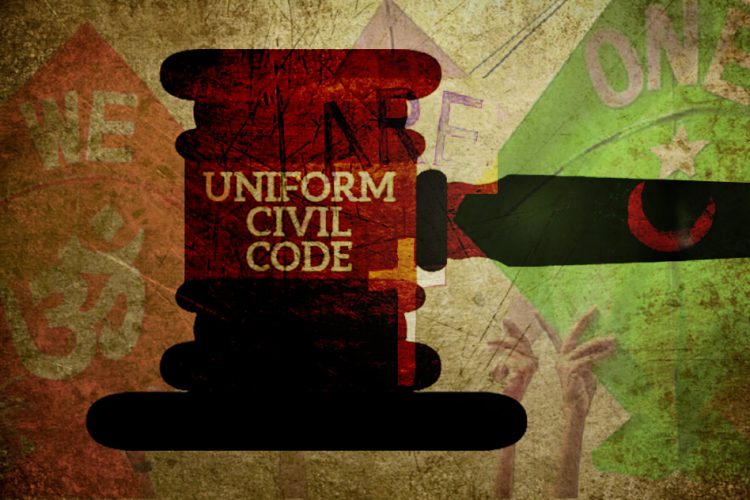 In India, there is a separate set of laws governing marriage, divorce and inheritance for each community and demand for their review has increased especially after some Muslim women challenged the practices of polygamy and triple talaq, which allows a man to divorce his wife by pronouncing the word talaq thrice, in the Supreme Court.
In 1985, the Supreme Court directed Mohammad Ahmed Khan to pay a monthly maintenance of Rs 500 to 69-year-old Shah Bano whom he had divorced after 43 years of marriage to marry another woman. The verdict outraged a section of the Muslims who termed it "interference" in the Muslim personal law.
The ghost of the Shah Bano case continues to haunt the Congress party that has been struggling to spell out its stand on the triple talaq issue. However, the Rajiv Gandhi government invalidated the Supreme Court verdict by passing the Muslim Women (Protection of Rights on Divorce) Act, 1986. It set aside the rights of divorced Muslim women to receive maintenance under Section 125 of the CrPC as per the Supreme Court judgement.
The move was widely interpreted as an attempt to pacify the Muslims who had been the traditional voters of the Congress but it backfired as the party lost the 1989 Lok Sabha elections, plunging to 197 seats from 404 in 1984.
The divorce practice, the Modi government has told the top court, violates the Constitution and is against gender justice and equality.
The general refrain in the main opposition party is that the matter of triple talaq is sub-judice and the Supreme Court should be allowed to decide on the issue and Congress leaders usually avoid a direct reply to any controversial subject.
On Friday, Congress spokesperson Shobha Oza maintained that her party was always in favour of empowering women but at the same time said that the apex court should be allowed to decide on the "tricky matter" of triple talaq.
On another contentious issue of uniform civil code, the Congress is of the view that it should not be imposed without taking all the stakeholders into confidence. Under the uniform civil code, personal laws based on scriptures and customs of every religious community in India will be replaced with a common set of laws applicable equally to all citizens.
Sakshi Dixit