March 17, 2018
SVKM's NMIMS Kirit P Mehta SOL Moot Court Competition 2018 – Inaugural Ceremony
The Inauguration Ceremony is off to a great start. We have Sara D'Souza from communications, compering. On the dais, we have Mrs. Sohini Shrivastav, Mr.Paritosh Basu, Mr. Rajan Saxena and Mr. GP Garg.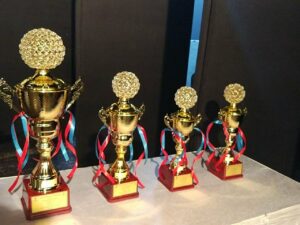 To make this evening a blessed one, we invoke Goddess Saraswati by kindling the lamp of knowledge and wisdom followed by NMCC Anthem.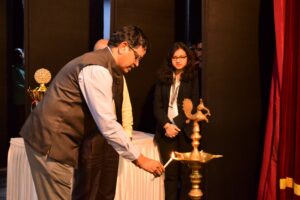 With the dignitaries seated, the participants are with great enthusiasm. The introduction to the National Moot Court Competition was given by our Chairperson, Mr. Treyamb Ashutosh Pathak, where he talked about the efforts made by each team members, faculty, and volunteers.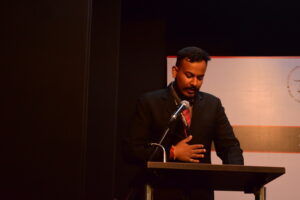 This was followed by the inaugural speeches by the dignitaries.
Mrs. Sohini Shrivastav, Assistant Professor, and Faculty in charge commenced the inaugural speech by welcoming everyone in the gathering. She explained the role that mooting competition plays in any law student's life. To reduce the tension in the air she concluded by entreating the participants to take time and explore the beauty of the city.
Mr. Paritosh Basu, in charge Dean of MBA law (NMIMS), addressed the gathering by greeting the participants and the dignitaries present. He was cheerful to see a room filled with budding law professionals who are charged with a great passion for mooting. He concluded by expressing gratitude to the organizing committee to ensure that the competition is not just a success but also a learning experience.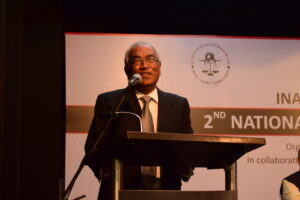 Mr. Rajan Saxena, Vice Chancellor of NMIMS, made a really remarkable speech and enlightened the students. He explained the interplay of technology in the field of law that will help a person to become a better lawyer. Moreover, he emphasized on the enormous role a research play in a field like litigation. He wrapped up his splendid speech by emphasizing on the creation of an inclusive world where each and every person owes his contribution to the society.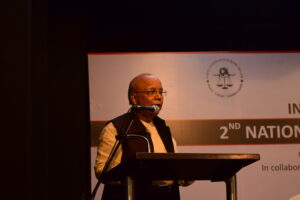 Mr. GP Garg, Registrar of the National Institute of Securities Markets, began his exceptional speech by giving examples from his own life. The focus of his speech was directed towards ethics and morality. He emphasized that in law profession always be loyal to your clients as well as your job. This way you will definitely fall in love with your profession and moreover, people will always appreciate your work. Interestingly he appreciated the fact that the moot court topic was really challenging.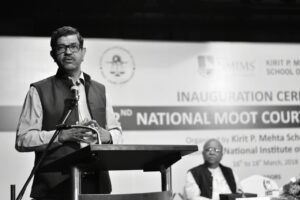 The inaugural speeches by our esteemed dignitaries were followed by a vote of thanks by our Vice Chairperson, Mr. Pratyush Nemani.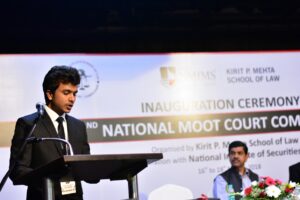 The Inauguration Ceremony successfully concluded which was followed by high tea and then further the Registrations and  Orientation of Participants took place where they have explained the scoring, rebuttals, scouting, and time-allocation clearing any doubts and questions they have followed by dinner.
The Preliminary rounds shall commence tomorrow morning at 9:00 AM. Stay tuned with us for the results of the Preliminary and Quarter-Final Rounds as well as live feed from the Semi-Final and Final rounds!