A number of companies and individuals have adopted fraudulent ways to gain unnatural advantages, since time immemorial. In the broadest sense, a fraud is an intentional deception made for personal gain or to cause damage to another person or entity. It includes any wrongful or criminal deception to obtain similar results. Frauds in the corporate sector consists of activities engaged into by an individual or a company, that are done in an illegal or dishonest manner, with the object to give an undue advantage to the perpetrating company or individual.
Frauds in corporate worlds can be of a number of types. The classification goes as below:
Fraudulent Financial Statements: – financial statement fraud is deliberate misrepresentation, misstatement or omission of financial statement data for the purpose of misleading the reader and creating a false impression of an organization's financial strength. Public and private businesses commit financial frauds to secure investor interests or obtain bank approvals for financing, as justifications for bonuses or increased salaries or to meet expectations of shareholders. Upper management is usually at the centre of Financial Statement frauds, because financial statements are created at the management level.
Employee Fraud: – internal or employee frauds are when frauds are committed against a company or organisation by a person who is working for such company or organisation. Employee frauds include:
Payment fraud
Procurement fraud
Travel and subsistence fraud
Personal management
Exploiting assets and information
Receipt fraud
Vendor Fraud: – vendor frauds involve fraud schemes in which the company's accounts payable and payment systems are manipulated for the fraudster for his illegal personal gain. Vendor frauds cover a broad spectrum of schemes, which can be classified into two groups- firstly, fraud committed by vendor acting alone. And secondly, fraud committed by vendor and defrauded organization's employees jointly. Common vendor fraud schemes include:
Billing schemes
Cheque tampering schemes
Bribery or extortion schemes
Price fixing schemes
Customer Fraud: – these are deceptive practises that results in financial or other loses for the consumers in the seemingly legitimate business transactions.
Investment Scams: – investment Scams or frauds are of the following types-
Ponzi Scheme: It is a type of pyramid scheme, where money from new investors are used to provide a return to previous investors. The scheme collapses when money owed to previous investors is greater than the money that can be raised from the new ones. Ponzi schemes always collapse eventually.
Pump and Dump: A highly illegal practice where a small group of informed people buy stocks before they recommend it to thousands of investors. The result is a quick spike in stock price followed by an equally fast downfall. The perpetrators who bought the stock earlier, sell off when the price peaks at a huge profit.
Offshore Investing: These are becoming one of the most popular scams to trap investors.
Prime Bank: The term usually describes the top 0 banks in the world. Prime Banks trade high quality and low risk instruments such as world papers, International Monetary Fund bonds and Federal Reserve notes. Prime banks often claim investor's funds while he used to purchase and trade "prime bank financial instruments" for a huge gain. Unfortunately, these "prime bank instruments" often never exists and people end up losing all their money.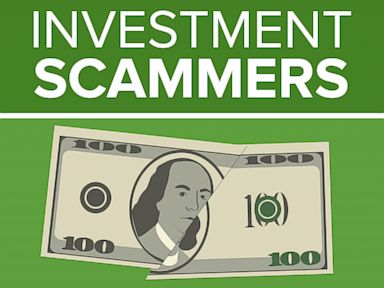 Bankruptcy Fraud: – Bankruptcy fraud is a white-collar crime that takes four general forms- first, debtors conceal assets to avoid having to conceal them. Second, individuals intentionally files false or incomplete forms. Third, individuals sometimes file multiple times using either false information or real information in several states. The fourth kind of bankruptcy fraud involves bribing a court-appointed trustee.
MAJOR CORPORATE FRAUDS
Out of the numerous instances of frauds in corporate world, some major cases of corporate frauds in India can be laid down as below:
Mundhra Scam: – In the year of 1957, took place independent India's first big financial scam. It was called the Mundhra Scandal. Haridas Mundhra, a Calcutta based industrialist and stick speculator got the Life Insurance Corporation of India to invest a sum of Rupees 1,26,86,100 in the shares of six of his troubled companies. This investment was done under government pressure and without consulting LIC's investment company.
Mr. Jawaharlal Nehru set up a one-man commission headed by Justice Chagla to investigate into the matter. Justice Chagla submitted his report within twenty-              four days, on the basis of which Mundhra was found guilty and was sentenced to imprisonment for 22 years.
Satyam Fraud: – The Satyam Scam is the biggest corporate scam in India, that has come from one of the respected business families. Satyam Computer Services is the fourth largest I.T. Company listed in India and U.S. It was established in mid 1980s, and grown to 53,000 employees. It had operations in 66 countries throughout the globe.
The scandal broke in 2009 when the founder-chairman of Satyam Computers, Ramalinga Raju confessed that the company's accounts have been tampered with.               He disclosed a 7000 rupees' accounts fraud in the balance sheets. The 10-people found guilty in the case are- B. Ramalinga Raju; his brother and former                             Managing Director B. Rama Raju; former chief financial officer Valdamani Srinivas; former PwC auditors Subramani Gopalkrishnan and T. Srinivas; Raju's                     another brother, B. Suryanarayana Raju; former employees G. Ramakrishna, D. Venkatapati Raju and Ch. Srisailam; and Satyam's former internal chief auditor                 V.S. Prabhakar Gupta.
Harshad Mehta Scam: – Harshad Mehta was an Indian stockbroker, well known for his wealth and for having been charged with numerous financial crimes that took place in 1992. Of the 27 criminal charges brought against him, he was only convicted of four before his death at the age of 47 in the year 2001. It was alleged that Mehta engaged in a massive stock manipulation scheme financed by worthless Bank Receipts, which his firm brokered in "ready forward" transactions between banks. Mehta obtained small Bank Receipts from small banks. The said Bank Receipts were passed on to other banks as security to obtain cash. This money was used to drive up the money in stock market. when this bubble of stock market manipulation and fake Bank Receipts were busted, it drastically impacted the Stock Market, Economy and progress og the Country. Banking system was swindled of a whooping Rupees 4000 crores.
Conclusion:
A survey on fraud on 2010 shows that, as per the World bank estimates, bribes paid globally aggregates to over USD 1 trillion per annum. In India, the reasons for bribes are for obtaining routine administrative approvals and attempts to win/retain business.
In India, there are a number if legislations that provide rules against frauds-
Indian Contract Act. 1872
Indian Penal Code
Prevention of Corruption Act
Prevention of Money Laundering Act
The Companies Act, 1956
Clause 49 of Listing Agreements
CARO 2003
However, it entirely depends on the people and the business to check the frauds in corporate world. In a company, it is the management level who is to be blamed for all the wrongful acts. The management encourages fraud in a number of ways. The responsibility, accountability and authority is not established or documented. In many cases there are no written policies or procedures. The inconsistent application policies and procedures may result in unfair dealings.
Fraud must be stopped at the very root level. Apart from stringent rules and regulations by the Government, the companies need to work in a more ethical and strict ways to prevent fraud. There must be string ethical value in organizations, flowing from the top. The recruitment process must be proper and thorough, leading o selection of right people on appointment. Reference check and verification should be carried on. There must be transparency in the dealings and proper Internal Control System.
By:
Sayantan Misra
Dept. of Law, Calcutta University