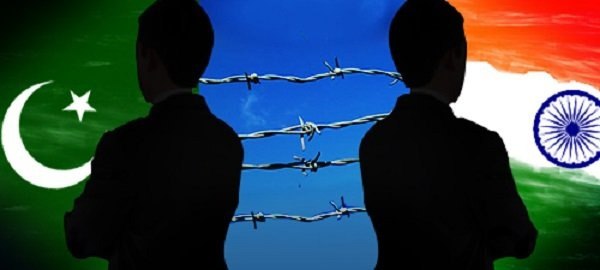 INTRODUCTION:-
India and Pakistan   two neighbouring countries with countless history. Which was once one and undivided but today divided not only by border but also from heart. From cricket to Kashmir   these two countries don't see eye to eye. Scholars, foreign policy analysts, and journalists focusing on Indo-Pak relations have long described these relations as "intractable"[2]. Both the countries have alleged each other of doing many illegal things from history to the present time. In this article the critical relationship between these two countries will be analysed thoroughly.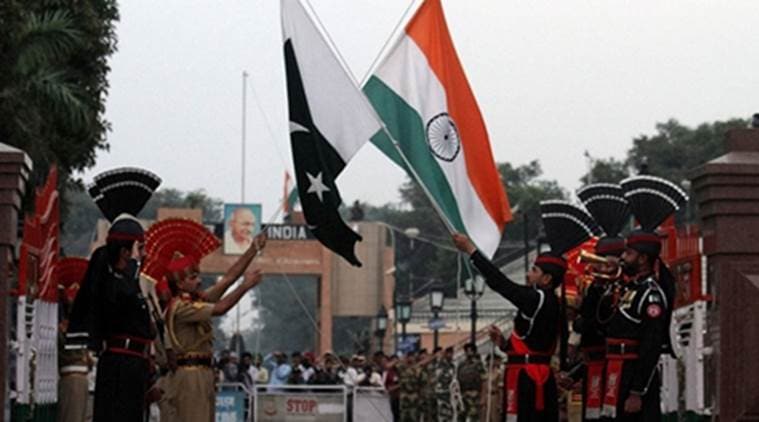 A TIMELINE OF THE CONFLICT:-
It all started in 1947. A great nation India was divided into two countries namely republic of India and Islamic Republic of Pakistan. The relationship of both the country is such that the talk of peace, trade takes place with parallel threat of war. They have fought four wars; still the relationship between both the countries is hostile. Since the early 1990s the insurgency in Kashmir and various terrorist activities in India have affected the relationship between both the countries. This conflict with regular violent terrorist attacks has resulted in a vicious cycle of mistrust, bellicosity and conflict.
2001-02
At the point when five terrorists having a place with Lashkar-e-Toiba and Jaish-e-Mohammed assaulted the Indian Parliament expanding on 13 December 2001, the Home Minister of India LK Advani obviously pointed a finger at the 'neighbouring nation and the psychological militant association dynamic there'. When the Kaluchak assaults occurred on 14 May 2002, in which 31 fighters and their families were slaughtered by psychological militants having a place with Lashkar-e-Toiba, the Indian armed force had as of now been prepared and the armed force units were sitting in fight developments anticipating last requests to go to war[3].
2008
On 26th November 2008 Mumbai terrorist attack took place. India's then External Affairs Minister Pranab Mukherjee expressed that India may enjoy military strikes against the preparation camps of fear based oppressor equips in Pakistan. India did not prepare its troops[4].
2015
On 27 July 2015 three fear mongers assaulted a transport and a police headquarters in Gurdaspur area of Punjab, slaughtering seven individuals. The main data that the exploring organizations could accumulate was that the fear based oppressors were "Muslim" and they appeared to have originated from Pakistan, extricating information from the GPS recuperated from them, which did not demonstrate any waypoints past the fringe. The case, other than lacking adequate confirmation to consider a specific association or state mindful, got an uncommon media dull in India.
2016
Most as of late on 02 January 2016, fear based oppressors assaulted the Air Force Station in Pathankot with a point of focusing on India's 'high-esteem resources, for example, helicopters and air ships stopped in the station. An operation that endured almost three days brought about each of the six fear based oppressors' dead alongside seven security work force and a regular citizen. The Indian knowledge offices connected the psychological militants to Jaish-e-Mohammed[5]. These are the major five attacks that took place and where Pakistan was allegedly involved.
Currently the situation between these countries is also not good. The cold war between these two countries continues with continuing peace talks just to appease the domestic audience at both the countries.
The tensions between these two countries worsen over the arrest and death sentence of former Indian naval officer Kulbhushan jadav[6]. India continuously requested for the consular access of Kulbhusan Jadav bu Pakistan denied 13 times. Currently the case is in ICJ Hague[7]. The continuos firing on the LOC also is a reason for this ongoing rivalry between these two countries. However the main who suffer because of this rivalry are the casualties.
CONCLUSION:-
This cold war not only stands as a threat to these countries but also it's a threat to the whole world at large because both these countries have nuclear weapons. The behavioural pattern of both the countries show that the day is not far when one of these country won't use the weapon for mass destruction against the other. Pendulum like back and forth antagonism continues between these two countries. This continuous animosity between these two countries show that this kind of hypocrisy has became a political practice. When this will end no one knows and how many more innocent lives will be sacrificed that also depends on the fate of these two countries.
End Notes
[1] Shilpa Chaudhury, School of Law, KIIT university, 5th year
[2] Indo-Pak Relations A Window of Opportunity that has Almost Closed Economic & Political weekly , http://www.epw.in/journal/2014/51/web-exclusives/indo-pak-relations.html#_edn1 (last visited Jun 23, 2017)
[3]kamaldeep singh sandhu, India-Pakistan Relations: A Brief Survey of the Evolving Conflict Terrain International Relations (2016), http://www.e-ir.info/2016/03/21/india-pakistan-relations-a-brief-survey-of-the-evolving-conflict-terrain/ (last visited Jun 21, 2017).
[4] Id.
[5] Id.
[6] Kulbhusan Jadhav: the story so far The Hindu , http://www.thehindu.com/news/national/kulbhushan-jadhav-the-story-so-far/article18075599.ece (last visited Jun 22, 2017)
[7] Id.