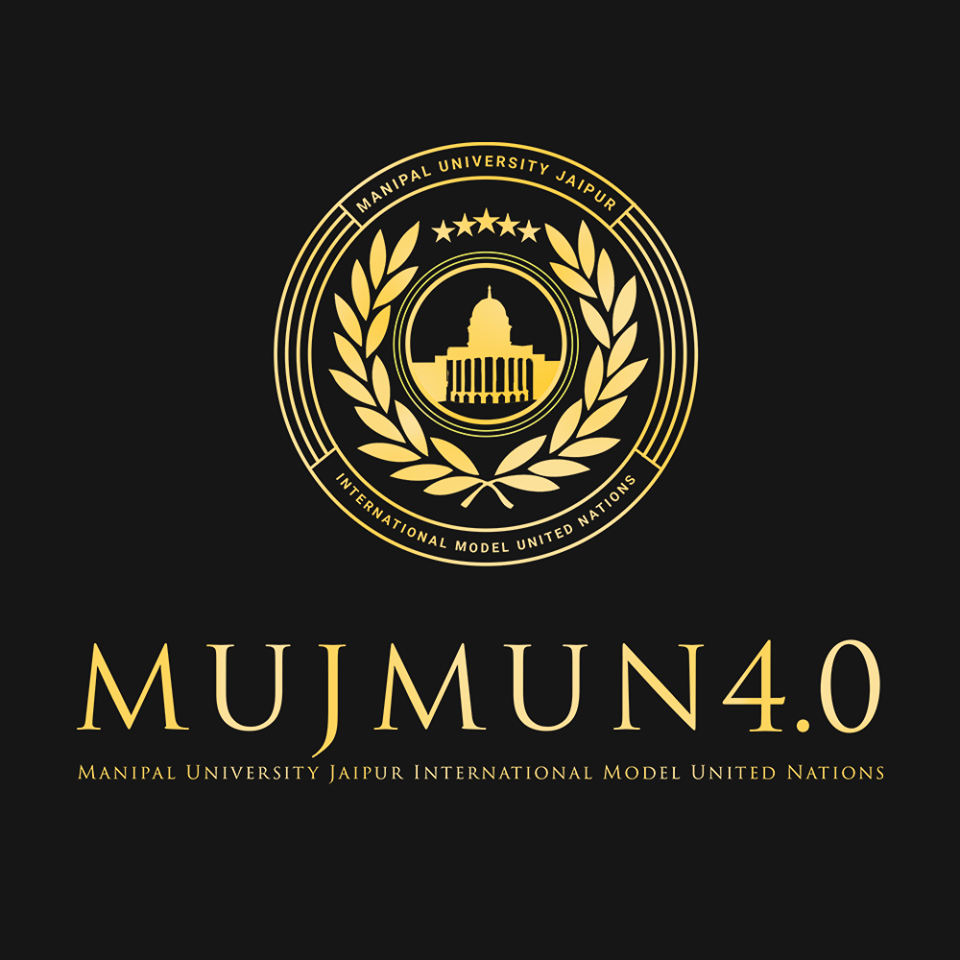 We are pleased to invite you to the 4th Edition of Manipal University Jaipur International Model United Nations conference on the 15th & 16th of April 2017 at Manipal University Jaipur Campus.
Over the years this conference has been graced by many dignitaries and we hope to continue the legacy.
The following councils will be simulated:
UN General Assembly – DISEC
Questions to the use of drones, cyber bombs & biological warfare.
UN General Assembly – SPECPOL
Establishment of a permanent government in Tibet.
UN Security Council
The Annexation of Crimea,
UN Human Rights Council
Right to Privacy in the Digital Age.
UN High Commissioner for Refugees
Answers to creating more employment opportunities for refugees.
UN Commission on the Status of women
Strengthening of women's political and socio-economic participation with special emphasis on the MENA region.
World Health Assembly
Mitigating the Public health effects of Climate change.
All Indian Political Parties Meet
Analyzing the significance of 'sedition law' in the Indian Democracy, in the light of recent developments.
Delegate Registration Link: https://International.mujmun.in/delreg/
For any information or queries please visit: https://international.mujmun.in/ (OR)
Contact:
Hitesh Bakshi
+91-9587830678
Mamta Bisht
+91-7073861125
Varun Chaudhary
+91-7073063566
See you at Manipal University Jaipur International Model United Nations 2017.