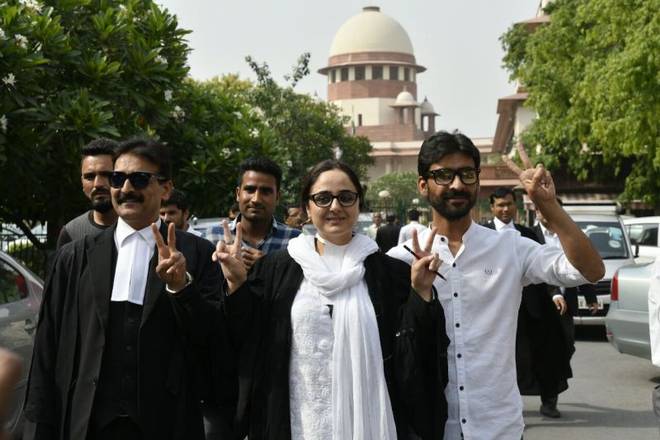 This incident popularly known as the 'Kathua Rape Case' where a nomadic minor girl was kidnapped on January 10, 2018, and allegedly gang raped in captivity in a small village temple in Kathua district of the state of Jammu and Kashmir after being kept sedated for four days was followed by a massive nationwide outrage. The mutilated body of this 8 year old victim was found in a nearby forest approximately a week later.
It is equally crucial to know the reason behind this hideous and terrible delinquency. The abduction, rape and murder of the itinerant girl child were part of a carefully planned and premeditated strategy to remove the minority nomadic community from the area around Kathua, as the charge sheet filed by the Jammu and Kashmir Police stated. The case sparked outrage across the entire state, obliging the government to hand over the case to the Crime Branch of Jammu and Kashmir Police.
Seven people were accused following this gruesome incident. The accused included former revenue official Sanji Ram, his son Vishal, Special Police Officers Deepak Khajuria and Surender Verma, two investigating officers — head constable Tilak Raj and sub-inspector Anand Dutta and a civilian, Parvesh Kumar as per the report put out by India Today[1] recently.
As the events unfolded in this regard, a special court in Pathankot recently held 6 of these seven accused as convicted. Sanji Ram, who was the head of the village and the caretaker of the temple where the minor girl was gang raped, the special police officer Deepak Khajuria and the civilian Parvesh Kumar – all three have been sentenced to life imprisonment of a term of 25 years. The other three accused – Tilak Raj, Anand Dutta and Surender Verma were sentenced to a term of five years of imprisonment for destroying certain evidences which were essential for the case.
However the special Court acquitted Vishal who was the son of Sanji Ram because of lack of evidence. Not to evade the mention of an eighth accused in this case who was a Juvenile. He will be tried in the Juvenile Court but there has been a delay presently because of the pending status of a petition in the Jammu and Kashmir High Court regarding the determination of the age of this Juvenile.
This conviction was welcomed by many of the elite from the 'who's who'. As is noticeable, the Former chief minister of the state of Jammu and Kashmir, Omar Abdullah welcomed this judgement along with Mehbooba Mufti and many others. However it can be noticed that certain people found this Judgement to be flawed as the seventh accused was let go because of a doubt created before the Court because of
---