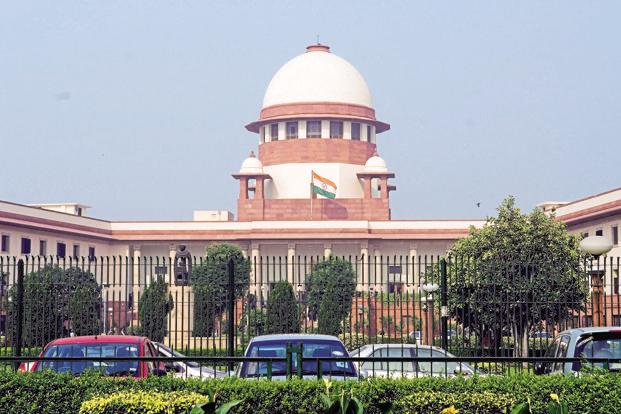 Highlights:
SC sets Alimony Benchmark
Ex- Hubby to pay 20000 every month
Over rules Calcutta HC to pay 23000 pm
The Supreme Court has set a benchmark for alimony to be paid by a husband to his separated wife, stating that 25 per cent of his net salary might constitute a "just and proper" amount of alimony, says a Times of India report.
The apex court's order came on the man's plea challenging a Calcutta High Court order directing him to pay his estranged wife Rs 23,000 per month.
Though the Supreme Court said that there was nothing wrong with the high court order, it reduced the alimony amount by Rs 3,000 on the ground that the man had remarried and hence needed to provide for his new family.
The observation, made by a bench of Justices R Banumathi and MM Santanagoudar, came while directing a West Bengal man, with a salary of Rs 95,527, to set aside Rs 20,000 as maintenance for his estranged wife and their son.
The couple has been fighting a legal battle over maintenance since 2003 when the district judge fixed the amount at Rs 4,500. The high court, however, awarded Rs 16,000 per month in 2015 and increased it to Rs 23,000 in 2016 as the husband's salary went up from Rs 63,842 to Rs 95,527.
The bench said:
"Twenty-five per cent of the husband's net salary would be just and proper to be awarded as maintenance to the (former) wife. The amount of permanent alimony awarded to her must be befitting the status of the parties and the capacity of the spouse to pay maintenance, which is always dependant on the factual situation of the case… and the court would be justified in moulding the claim for maintenance passed on various factors,"
The apex court's ruling follows its inclination to protect claims of women in matrimonial disputes affecting their financial status.
The apex court had said in a judgment it had delivered in 2016:
"A Hindu woman's right to maintenance is a personal obligation so far as the husband is concerned, and it is his duty to maintain her even if he has no property… . It is well settled that under the Hindu Law, the husband has got a personal obligation to maintain his wife and if he is possessed of properties then his wife is entitled to a right to be maintained out of such properties,"
Sources:
http://timesofindia.indiatimes.com/india/supreme-court-sets-alimony-benchmark-25-of-ex-husbands-net-salary/articleshow/58288399.cms
http://www.indiatvnews.com/news/india-sc-sets-25-per-cent-of-husband-s-salary-as-benchmark-for-alimony-to-ex-wife-378008