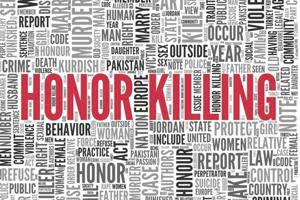 In the present society we see many people committing suicide for reasons unknown to their family even and if these cases come in the light of the public, the reasons remain unidentified or not reported. Here is one such story where the cause of the suicide was assumed to have been a murder.
After so many judgments being laid down related to the cases of suicide and honor killing here is another unique judgment laid down by the Supreme Court which set aside the conviction and life sentence of a man who had unfortunately survived while committing suicide in order to preserve their love. A landmark case of Satish Nirankari v State of Rajasthan proved that if the circumstances go wrong, your sacrife for love can turn into a blame to kill your lover.
Two lovers, Satish Nirankari and Pooja, belonging to different castes, decide to end their lives by consuming poison. Both of them tried to do so by consuming copper sulphate, though the quantity taken by Satish was lesser as compared to Pooja. They did so because the society and their blood relations refused to accept this pious feeling and they felt ending this god gifted life easier than surviving in this cruel world.
Unluckily Satish survived in the suicide attempt, whereas Pooja died. After thisSatish Nirankari was found guilty, both by the Trial Court as well as the High Court of Rajasthan for the offence of murder, under section 302 of Indian Penal Code and attempt to commit suicide under section 309 as he has agreed regarding the consumption of copper sulphate at a house in an under-construction building in Jaipur. The act of Pooja hanging her, after consuming poison, led the courts to find Satish guilty of murder.
However Satish convinced the trial court that they did so as the girls family was not agreeing to their marriage. He also added that after consuming copper sulphate Pooja's health deteriorated and he tried his best to seek help from neighbours, but found her hanging when he returned. He rushed her to the hospital but destiny has already decided something else and she died on the way.
The Supreme Court, however, found him non guilty as the threat by their families could be seen and they have been left with no option rather than suicide. "If, in the process, the victims survived, and tried to seek medical help for himself and the deceased, as in the instant case, he could not to be held guilty of murder", the SC held.
The top court noted that the woman might have first "unwillingly" agreed to go by her parents' wish but later she apparently changed her mind which appeared from the scene of the incident where garlands, bangles and vermilion were found. It was further observed that the woman might have told her lover that due to resistance from her family, she would not marry him.
The court noted that the victim and the accused were in love with each other and the woman's father had testified in the court that due to caste differences, his family had refused to give their nod to the couple for marriage.
The criminal appeal filed in 2007 by Satish Nirankari against his conviction and sentence was finally allowed by the Supreme Court bench of Justice A.K Sikiri and Ashok Bhushan.
The judgment, authored by justice Sikri, conceded that the phenomenon of a girl sacrificing her love and accepting decisions of her parents, even though unwillingly, is common in this country. "It also happens in love that when a man is not able to get a girl whom he wants to marry, he may go to the extent of killing her as he does not want to see her alliance with any other person. This might be the motive in the mind of appellant. However, whether events turned in this way is anybody guesses as no evidence of this nature has surfaced. It is not even possible for the prosecution to state any such things as whatever actually happened was only known to two persons, one of whom is dead and other is in dock".
The bench observed that criminal cases cannot be decided on the basis of hypothesis and acquitted the man holding that the prosecution has not been able to prove his guilt beyond reasonable doubt.
Sarcastically our law allows inter-caste marriage but has no provision to protect people who dare to marry outside their caste. Are the laws confined to books only with no practical approach?? The lovers get turned into warriors fighting for the existence of their love in the family and the society. Is loving someone deeply such a big sin that it even amounts to 'Honor Killings'. This story is not only of a girl but thousands of girls who have heard of their inner conscience, done a mistake of loving someone out of caste or out of religion. Either they have compromised with their life or have embraced death with open arms. Stories don't end with it and everyday this beautiful feeling turns fierce with thousands of love birds who get lost in this ever ending sky. It really needs a change otherwise it'll peter out either of the two: love or lovers.
-RUTH DIYA CHATTOPADHYAY