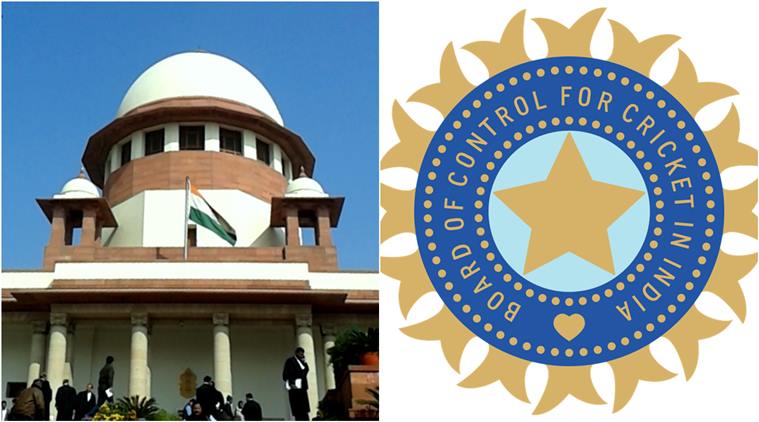 The Supreme Court on January 02, 2016, withdrew the BCCI President Anurag Thakur and Secretary Ajay Shirke for continued defiance regarding implementation of Lodha panel reforms. Anurag Thakur is in deeper trouble as the bench headed by Chief Justice T S Thakur has issued show cause notice which requires an explaination as to why perjury and contempt proceedings shall not be initiated against him for making false statements on oath before the court. According to this recent judgment, "BCCI President Anurag Thakur and Secretary Ajay Shirke shall forthwith cease and desist from any work of the BCCI".
The Bench has further directed that till administrators are appointed the senior most vice president will operate as President and Joint Secretary as Secretary. The court had also said it planned to "proceed to prosecute him" (Anurag Thakur) for perjury for making false statements before the court on oath and warned that "once it pronounces its order, the BCCI chief will have nowhere to go except jail". Furthermore, the bench said, "This is frustrating. These were well meaning recommendations three judges of this court took pains involved all stake holders and you are trying to obstruct the reforms.
CJI told Kapil Sibal, Anurag Thakur's lawyer that the Lodha panel had told the court: "Supersede the present office-bearers of the Board of Control for Cricket in India (BCCI) with immediate effect and appoint in their place a panel of administrators headed by former Home Secretary G K Pillai to ensure the smooth transition from the old to the new system recommended by the committee". During the hearing, Sibal said "What the Supreme Court is saying is law and is binding but I may still disagree. That liberty I must have, he said. To this, the bench shot back, The issue is that whether the BCCI is absolutely incapable of implementing the recommendations of the Lodha panel which the Supreme Court has accepted. How can a person continue when he is to be prosecuted for contempt or perjury or for  obstructing implementation of the order. During the proceedings, Sibal, apologized to the court for marking an impression of misleading the court and has said that he would take instructions and file a list of names for the panel of observers. The bench has asked him to file the list within a week and said it would pass orders on whether to initiate contempt and perjury proceedings against Anurag Thakur.
By:
Paridhi Shivhare