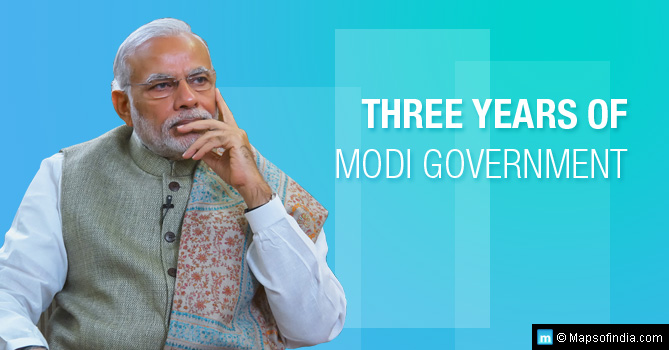 "We have worked speedily to ensure that the people of this country get maximum benefits from the various schemes and policies launched under the NDA govt", Narendra Modi addressed the public on 26 May 2017, now people of India have to decide that how much NDA government has met with the expectations of all.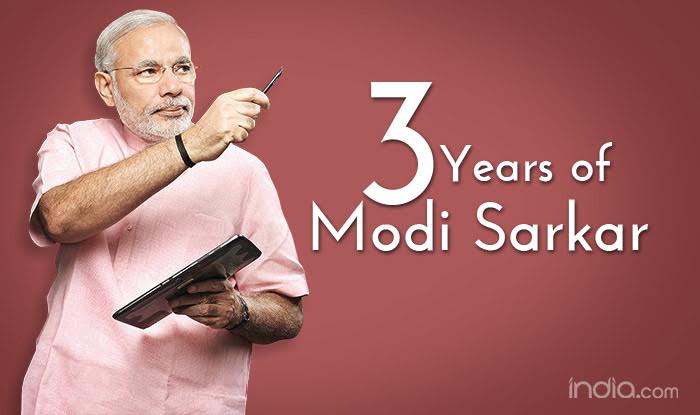 The Modi Ministry is the Council of Ministers headed by Narendra Modi that was formed after the 2014 general election which was held in nine phases from 7 April to 12 May in 2014. The results of the election were announced on 16 May 2014 and this led to the formation of the 16th Lok Sabha. 21st Ministry of the Republic of India was formed on 26 May 2014 with Pranav Mukherji as the Head of State and Narendra Modi as the Head of NDA Government.
The Modi Government has created a setback over other forms of government that either self- rule or through coalitions by introducing so many policies and agendas. Every kind of ruling have to face both achievements and criticisms, none can be perfect or looser, so evaluation of Modi government also concluded with the same. Initially at the time of campaigning, PM Modi directed citizens discussing policies using a slogan, 'Ache Din Aane Wale Hain', 'Clean India Green India', 'India Free of Corruption', 'Make in India', 'Digital India', 'Made in India', etc. but how to decide whether citizens of India are living happily or not.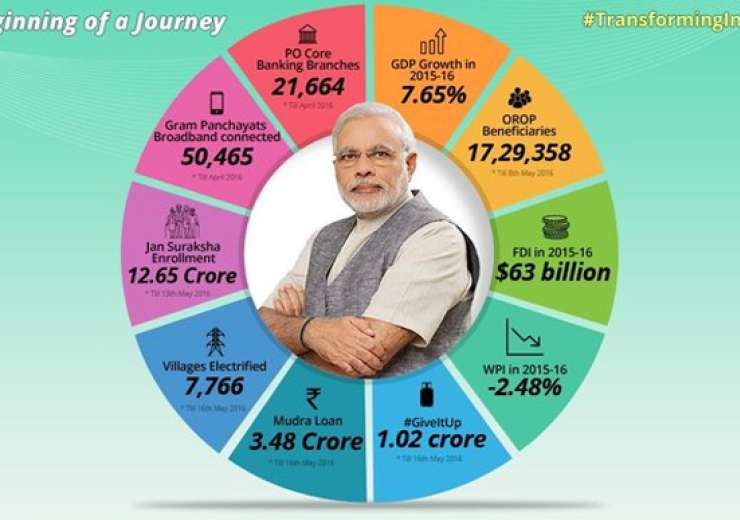 Looking over the achievements of the government which are as follows, for instance the greatest achievement of this government is to provide a corruption free regime. It is remarkable that there is no such allegation of corruption against this government in this periodbut pointing out individually will surely going to catch one or the other political leader of this ruling involved in corruption. It has done fairly well in electrification of the country. It has climbed up to 26th position now in World Bank's electricity accessibility ranking from 99th spot in 2014. It is doing everything possible to eliminate the black money from India. It has brought in demonetization which had brought back all the cash into the system. It has also made numerous laws to curb black money in India and abroad. It increased the total LPG Consumer base to over 20 cr in 2017 from 14 cr in 2014. It ended the VVIP culture by doing away with beacons for everyone. It got crores of people in the banking net by allowing them to open Jan Dhan accounts with zero balance. It brought all welfare and subsidy schemes under Direct Benefit Transfer to prevent theft, leakage of subsidy to fake and fictitious persons and the most important reform that Modi Government is focusing at present is digitalization i.e. less use of cash in hand and more and more use of e-cards, online transactions, payments, etc.
The National Democratic Alliance's (NDA) government launched many schemes which focuses on financial inclusion, infrastructure development and empowerment of poor people, farmers, etc. like Deen Dayal Upadhyaya Antyodaya Yojana to alleviate poverty through opportunities and skill development, Pradhan Mantri Aawas Yojana-Gramin to provide affordable housing scheme, Sardar Patel Urban Housing Mission to provide housing by 2022 to all eligible, Skill India to fast track skill development; opportunities; scope and space for the development of talents of the Indian Youth, Pradhan Mantri Jan Dhan Yojana to attain 100% financial inclusion, Mudra Bank Yojana to develop micro units, Deen Dayal Upadhyaya Gram Jyoti Yojana to realize 100% electrification, Pradhan Mantri Ujjwala Yojana to provide LPG connection to 5crore BPL families, Pradhan Mantri Fasal Bima Yojanato overcome shortcomings of existing schemes, Pradhan Mantri Krishi Sinchai Yojana to accomplish water efficiency by 2020, AMRUT (Atal Mission for Rejuvenation and Urban Development) Yojana to develop infrastructure in 500 cities and towns, Atal Pension Yojana to enhance old age income security of working poor, Pradhan Mantri Jeevan Jyoti Bima Yojana to provide life insurance cover to the needy, Pradhan Mantri Suraksha Bima Yojana offers death and disability cover on an accident,Make in India to achieve self-sufficiency in the field of mass production to create India a manufacturing hub for the entire World and to also ensure that there are sufficient job opportunities for the national youth, Startup India Standup India to provide support to all startup businesses in all aspects of doing business in India so that problem of youth employment could be curbed, Garib Kalyan Yojana to ensure welfare needs to poor and underprivileged people, Deen Dayal Upadhyaya Grameen Kaushalya Yojana thataims to train rural youth who are poor and provide them with jobs having regular monthly wages to furnish rural livelihoods, Pradhan Mantri Sukanya Samriddhi Yojana (PMSSY) is an ambitious small deposit savings scheme for a girl child. There are some schemes which are beneficial to the poor, needy people, workers, unemployed youth and farmers of the country like Digital India, Smart India Yojana, DigiLocker, Gold Monetization Scheme, Swadesh Darshan Yojana, HRIDAY, etc. as these are not directly connected to poor people,however, if the latter's life is uplifted then may be these schemes would come into action and show good consequences. Schemes like Swatchha Bharat, Namami Gange, OROP, Setu Bharatam Project, National Sports Talent Search Scheme, UJWAL Discom Assurance Yojana, Sagarmala Project, Integrated Power Development Scheme are also launched by Modi government.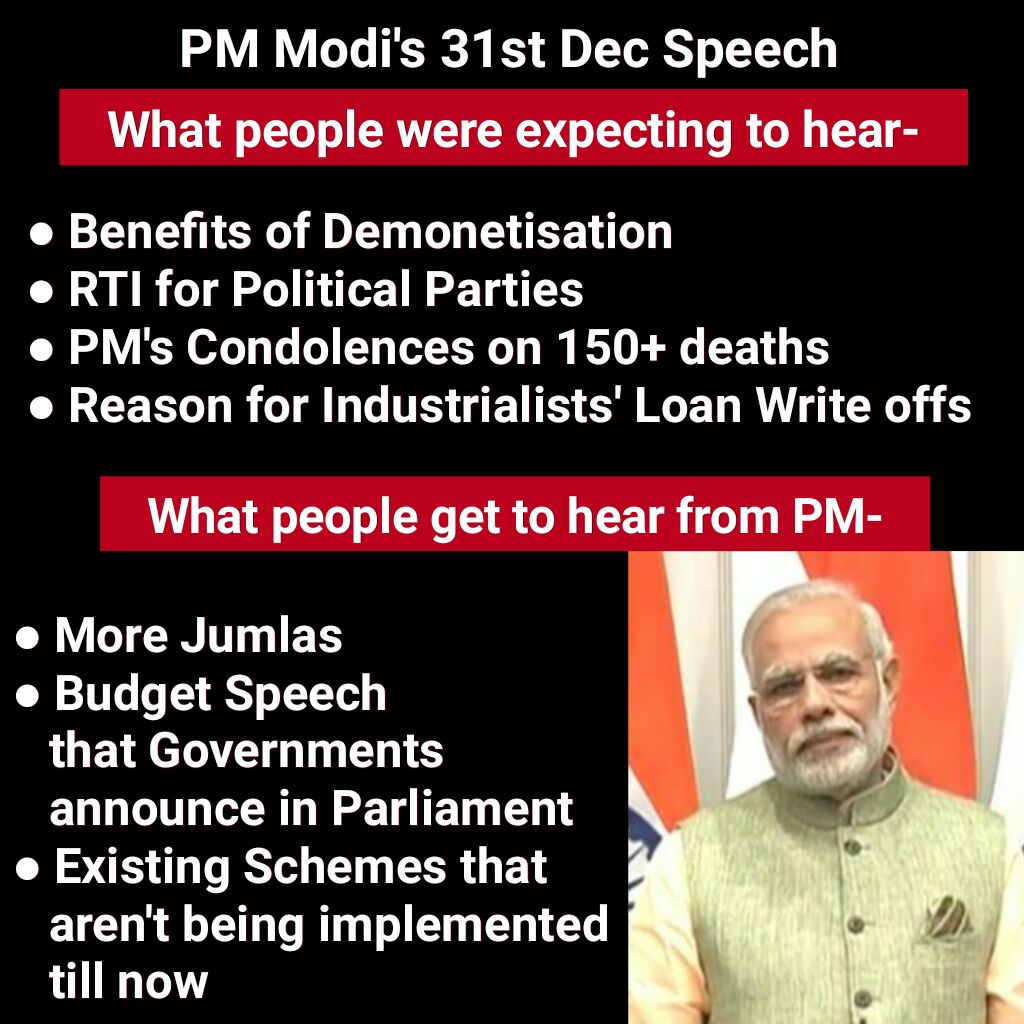 Keeping a neutral eye over government, helps to propose both the aspects of the government that may be either positive or negative. If an analysis is donethen all would come to know how installing all too many policies togethercannot ameliorate the under-developed section of the society. Issues such as urbanizing villages, providing cheaper commodities to the poor, lifting up the irrigation problems of farmers, rendering cheap fertilizers, agricultural instruments, etc. to eliminate suicidal cases of peasants in India are even not resolved precisely. If campaigning period of Modi is being pointed out then all are going to realize that Kashmir is still not in peace and tranquility and citizens know that the situation is far from reality. The most shaking issue is Cow Vigilantism which is extremely going out of the hands of the government. Modi government promotes Hinduism is known by all but simultaneously it also tries to uplift other communities and groups from their stagnant positions but promoting, favouring and giving importance to one group more than others can raise issues of communalism and hatred amongst various groups and the government can even be targeted and pulled down with a heavy hand because such dirty tricks can lead to polarization of one family. UP's Elections shook everyone with such a high majority win that clearly showed that how much citizens of UP loved and Voted for BJP despite of their religion, caste, creed or language especially Muslim women presented their active participation to get rid of Triple Talaq rule of Shariath Law which is purely one-sided divorce because BJP promised to ban triple talaq system and to introduce Uniform Civil Code which is again a disputable issue in India. Indian's full support to Kulbhushan Jadav who was indiscreetly harassed, tortured and putting his life on the track of doom's day by Pakistani government without proper investigation was a great blunder for India, so this is quite appreciable that India values Human Rights more than any other thing. The External Affairs Minister headed by Sushma Swaraj earned laurels for helping the Indian living abroad, be it for rescuing Kerala nurses from war torn Libya or bringing back differently abled Geeta from Pakistan. India's policy Make in India is going to give a hard push to China because India from its earlier stages of economic development focused more over the primary and tertiary sectors so she could not develop and prosper much but launching this policy is going to boost secondary i.e. manufacturing sector of the economy that will show excellent results after few years. Some other examples like introducing Bullet Train with a cooperation of Japan's PM Shinzo Abe is likely to be a great investment for our country's economy.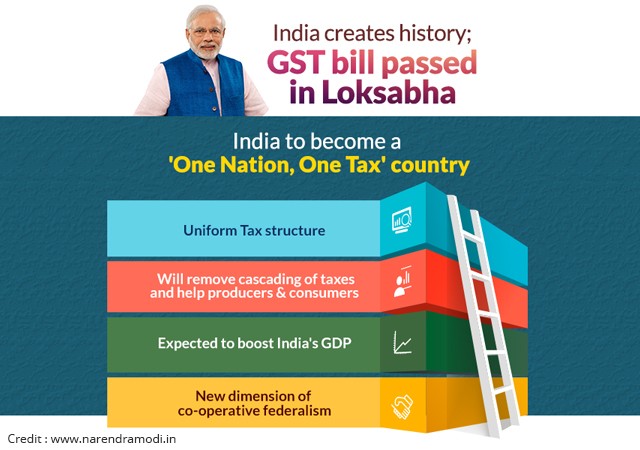 India under Modi government has also signed an agreement to solve out India Bangladesh land boundary issue because there was a serious need of preventing Rohingya's refugees entering India in the West Bengal region. Another disputable issue was UDAY Aadhar scheme which was thought to be an infringement of Right to Privacy protected under Article 21 of the Indian Constitution that guarantees Right to Life and Personal Liberty but then government declared full protection of all individuals falling under Aadhar scheme. Mr. Modi is always well loved for his efforts to get proclaimed 21 June as the Yoga Day by the U.N. and also for addressing public on Sundays through Mann Ki Baat which is broadcasted on radios.Recently PM Modi addressed in Dabhoi saying, "Let us leave no stone unturned in creating a 'New India' by 2022, when we mark 75 years of India's freedom. Sardar Sarovar Dam faced so many obstacles. But, we were determined that the project will go on." According to him Sardar Sarovar Dam project will change the fortunes of the farmers of not only Gujarat but Maharashtra, Madhya Pradesh and Rajasthan as well. The waters of Maa Narmada will help several citizens and transform several lives.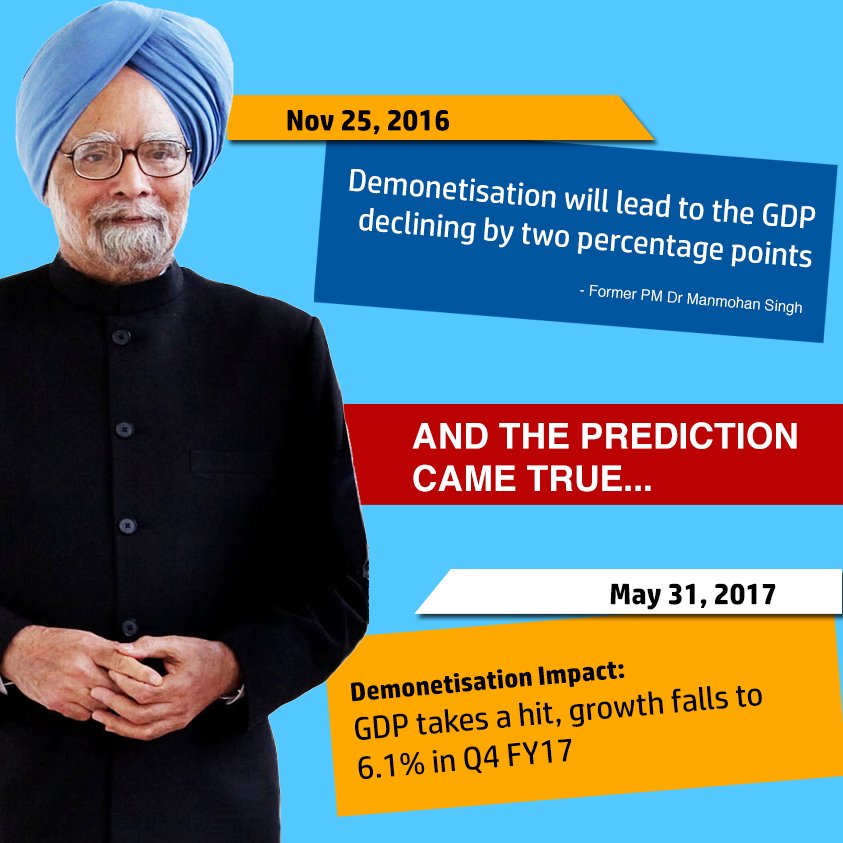 In India opposition plays a beautiful role in making government realize its faults and flaws. Role of opposition is not only to target the ruling administration but also to clear out issues to make the government better understand the grievances of its citizens as far as possible to realize the economic development because only focusing on economic growth is not sufficient enough to transfer a country's status from developing to developed one. Mr. Modi is trying to bring developmental strategies in every field through regular visits to different nations during these three years to illumine India's culture, economy, education, society and lastly politics. Regardless of all public oriented policies andprogrammes ruling government should be criticized firstly, for encouraging religious intolerance, secondly, for not stepping down the reservation policy that was promised duringcampaigning of 2014, thirdly, for trying to privatize every sector of the economy that is going to be a great loss for coal mines and many other sectors in the coming days which can even increase unemployment ratio of the country and for Gorakhpur tragedy where many lives of small kids were negligently put to death due to lack of oxygen cylinders in the hospital, not only this, UP government promised to give relief to peasants who are under the huge debts is also not solved by the government. Many medical seats are still bought even after so much stricter rules laid down by their government to check cheating and frauding. Bringing back the issue of Ram Mandir by the BJP government is something seen to be self-destructive and no doubt that the government is digging its own grave for the elections of 2019.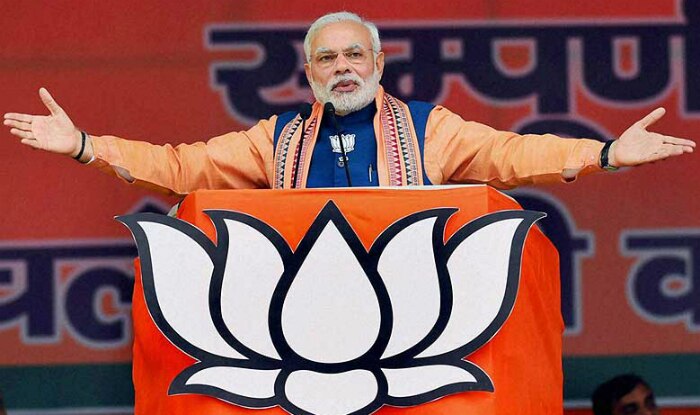 There is an urgent need to realize the above-mentioned issues as people are sitting on the trenches for their wishes to get fulfilled with satisfactory results and the government must remember the days are not so far away when citizens would be seen fighting, protesting, marching, and abusing the government for all what committed by the government has not been seen in actions so far.
So, a big question mark (?) should be put on Mr. Modi's dream "ACHE DIN AANE WALE HAIN"!!
By:
Priyanshi Chandrawat
Indore Institute of Law