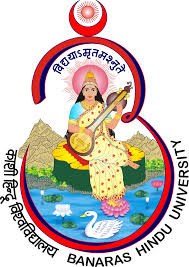 Banaras Hindu University 1st All India Mahamana Memorial Debate Competition is organized in the memory of our founder Bharat Ratna Mahamana Pandit Madan Mohan Malviya.
In the continuation of the legacy, this debate competition is organized to create awareness of current issue that is cropping up in the country among all students across the nation.
Dates of the conference
03rd -4th February, 2017
Venue of the conference
Banaras Hindu University.
The Topic is-
Impact of Demonetization in Indian Economy.
"भारतीय अर्थव्यवस्था पर विमुद्रीकरण  का प्रभाव"
A team will comprise of 2 debaters. One speaking for the motion and one speaking against the motion.
All speakers will have 5 minutes to deliver the speech.
Valid id proof is required for registration in the competition.
Both Hindi and English languages are allowed
There will be rebuttal round after the debate where speaker will be asked questions.
Contact
Mail us at [email protected]
Or Contact
Saransh Chaturvedi- +91-9044932953
Shruti Jain- +91-7080907407
Dasharath Kumar Sharma- +91-9889279897
Brochure Click Here