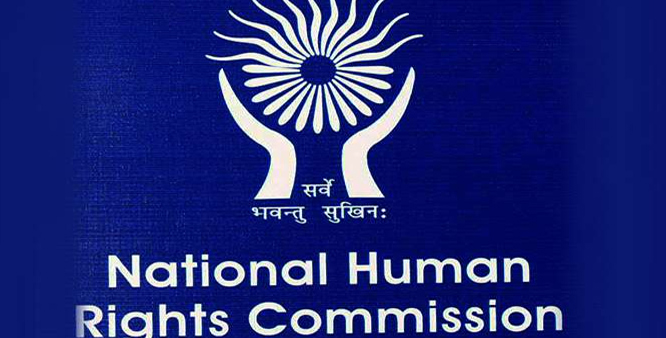 As a result of the petition filed by Anupriya Nagori, a student from Noida; Supreme Court bench of justices Pinaki Chandra Ghose and Uday Umesh Lalit issued notice to the Centre
on December 16 challenging the selection of the BJP vice-president, Avinash Rai Khanna, as Member of the National Human Rights Commission (NHRC), and scheduled it for further hearing on January 9, 2017.
According to the statement by Kapil Sibal the information about Khanna's political background was not circulated to the members of the Selection Committee, which cleared his name for appointment.  "Facts were not disclosed to the committee members", Sibal stated at the drop of hat. The Selection Committee, consists of the Prime Minister, the Speaker of the Lok Sabha, the Union Home Minister, Leaders of the Opposition in the Lok Sabha and the Rajya Sabha, and the Deputy Chairperson of the  Rajya Sabha which recommended the appointment.
The Selection Committee meeting, held in October, unanimously cleared his appointment. However, it has not yet been formally made by the President, according to Section 4 of the Protection of Human Rights Act, 1993. Sibal concluded that the appointment, if made, will be violative of Section 24(3) of the Act, which states about Term of office of Chairperson and Members of the State Commission. This provision states that on ceasing to hold office, a Chairperson or a Member shall be ineligible for further employment under the Government of  a State or under the Government of India. Khanna was the member of Punjab State Human Rights Commission for 10 months. Besides, he was also a member of the Rajya Sabha, and a member of the 14th Lok Sabha.
Nagori's question on appointment of person with a political background as a Member of the NHRC resembled to the appeal against the order of the Karnataka High Court, currently heard by justices Madan B Lokur and Adarsh Kumar Goel. In this case, the appointment of former Chairperson of the Karnataka State Human Rights Commission as Chairman of the Karnataka Law Commission, was challenged as violative of Section 24(3) of the Protection of Human Rights Act, 1993.
In the last hearing of this case on December 2, the Supreme Court bench of the Chief Justice T.S.Thakur and Justice D.Y.Chandrachud, expressed its dissatisfaction with the Centre's status report, and directed the Additional Solicitor General, Pinky Anand, to produce the relevant files concerning the selection process for the perusal of the Court.  This matter will be further listed on January 23.
Megha Kumari
Indore Institute of Law