May 19, 2018
Indian Sedition Law & its aspects
Section 124A in The Indian Penal Code, 1860 defines and explains sedition in a wide and magnanimous way. It says 'whoever by words, either spoken or written, or by signs or by visible representation, or otherwise brings or attempts to excite disaffection towards the Government established by law in India shall be punished with life imprisonment. According to this section, comments expressing strong disapproval of the administrative or other action of the Government without exciting or attempting to excite hatred, contempt or disaffection do not constitute an offense under this section. Many Indian freedom fighters like Mahatma Gandhi and Bal Gangadhar Tilak were charged with sedition during the freedom struggle. When the first amendment was introduced, this also included detailed limitation on the freedom speech, the then Prime Minister Jawaharlal Nehru, was categorical in his belief that the offence of sedition was fundamentally unconstitutional. He had said that the sooner we get rid of this Section, the better it is for us since it is highly objectionable and obnoxious and thus has no place for practical and historical reasons. It was a recent notable case that happened in India in 2015 where the Delhi police arrested the president of The Jawaharlal Nehru University (JNU) Students' Union, Kanhaiya Kumar on February 13th, following the protests in the JNU Campus against the hanging of the 2001 Parliament attack convict, Afzal Guru. The next development was that Kanhaiya Kumar was charged with sedition as per Section 124A of the Indian Penal Code.
The main question arises whether Section 124A is constitutional or not and whether does it give an authority to the citizens of India for freedom of speech and expression.
The right to freedom and expression of speech under Article 19(1)(a) is one of the essential foundations of the Indian Constitution or in a democratic country like India. Reasonable restrictions under Article 19(2) can only be imposed on certain grounds such as Security of the State, Contempt of court, defamation, public order, sovereignty and integrity of the State, etc. It is important to note that under the Indian law of sedition, events at the public meeting, even if completely true, do not even come close to establishing an offence.  In Kedar Nath Singh's case, the five-judge bench had held that not all words are seditious. Seditious speech and expression will be allegedly punished only if the speech is an incitement to violence and tranquility of public order. In Shreya Singhal vs. Union of India, this notion was raised too. The Supreme Court made a clear distinction between "advocacy" and "incitement" and held that only the latter could be punished.
Therefore, advocating revolution or advocating even violent overthrow of the State does not amount to sedition, unless there is incitement to violence and more importantly the incitement is imminent violence towards a particular thing. In Balwant Singh vs. State of Punjab, The Supreme Court overturned the convictions for sedition (Section 124A IPC) and promoted enmity between grounds on grounds of religion, caste, etc. (Section 153A IPC) and acquitted persons who had shouted foul statements against the Hindus and Sikhs in Chandigarh. Thus words and speech can be criminalized and punished only in situations where it is being used to incite mobs or crowds to violent action. Mere words and phrases by themselves, no matter how distasteful do not always amount to a criminal offence. If that is the case, then the citizens of India would soon start losing their freedom of speech and expression. Anyone would put a sedition case against anyone on the basis of enmity or distasteful conversation amongst themselves.
The question now stands as to whether we really need a sedition law. The most interesting part of Section 124A is its durability. The text is all for practical purposes, the same text that was used by the British people to put Gandhi behind bars. Our constitution makers and our legislators have made a disservice by keeping this section in our political lives, creating a much more havoc in the political field. One course of action which is futile to insist is to insist on a strict interpretation of Section 124A. The Supreme Court has interpreted its views through numerous case laws and has concluded that this section be applied only to actions that have a direct and unambiguous connection to violence or public disorder. But the question lies as do politicians really follow the approach of The Supreme Court? No, they don't. Police authorities and politicians have a tendency to ignore these niceties in applying such laws. That is why it will be better to remove this legislation as a whole.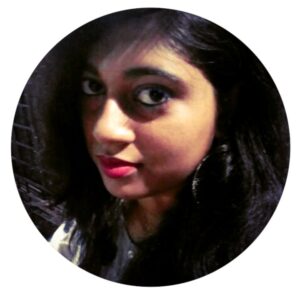 Sumedha Ray is a 3rd-year law student from Symbiosis Law School (Pune).