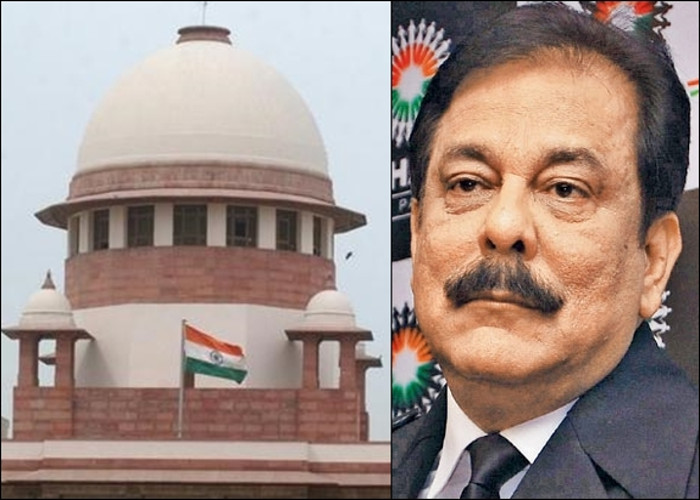 On 20th June, 2017, After Sahara failed to pay the requisite Rs 5,000 crore, on April 17, the court had also decided to auction Sahara's crown jewel — Aamby valley that is valued at Rs 34,000 crore. Roy's pleas to prevent the auctioning of this jewel fell on deaf ears as a three judge bench had fixed the fair market price and instructed the Bombay High Court — the official liquidator — 'to proceed with the formalities of auction by preparing the draft terms and conditions and other formalities' of more than 8,000 acre property.
On Monday, Sibal revealed that Sahara had managed to sell off one of its three international hotels — London's Grosvenor Hotel. GH Equity UK Limited, UK based firm, bought the property for GBP 575 million.
He was later given bail in 2016 after he told judges that he would furnish two cheques totaling about 2000 crores-one by June and other by July. Mr Roy was first granted a four-week parole on May 6, 2016, to attend his mother's funeral. Thereafter, his parole has been extended repeatedly by the top court.
A bench comprising Justices Dipak Misra and Ranjan Gogoi considered the submissions of senior advocate Kapil Sibal, appearing for Roy, that Rs. 790.18 have been already been deposited with the SEBI-Sahara account and 10 more working days be granted for submission of the remainder, reported the Press Trust of India. Last month, annoyed over non-payment of dues, the Supreme Court said "enough is enough" and decided to auction Sahara's Aamby Valley Hill City Estate near Pune, which is reportedly worth Rs. 34,000 crores and spread over 10,000 acres land.
Subrata  Roy who is the founder and chairman of the Sahara India, an Indian conglomerate with diversified businesses and ownership interests that include London's Grosvenor House,  New york's Plaza Hotel,  Amby Valley City and Force India. Roy founded the company in 1978.
In 2010, Sahara purchased the iconic Grosvenor House Hotel in London and 2012 the historic Plaza Hotel in New York City. He was named among the 10 Most Powerful People of India in 2012 by India today.
In 2013, Sahara contributed to the relief efforts in flood hit Uttarakhand region wherein one lakh bottles of drinking water, juice bottles and food packets along with candles and match boxes were said to be provided by them.  There were 25 medical health unit vans equipped with doctors and free medicines made available and it was said by the group that, they will contribute to the rehabilitation programme by constructing 10,000 pre-fabricated houses.
Since March 2014, he is under judicial custody with a bail amount of 100 Billion Indian Rupees, Sahara India Pariwar – Issuance of Optionally Fully-Fully-Convertible Debentures, by his two group companies, Sahara India Real Estate Corporation Ltd. (SIRECL) and Sahara Housing & Investment Corporation Ltd. (SHICL)
On 26 February 2014, the Supreme Court of India ordered the arrest of Subrata Roy for failing to appear before it in connection with the Rs. 24,000 crore deposits his company has not refunded to investors. He was eventually arrested on 28 February 2014 by Uttar Pradesh police on Supreme Court's warrant, in a dispute with Market Regulator – SEBI; hence he failed to appear at the court.  In a statement after the arrest, his lawyer said Mr. Roy's 92-year-old mother was in poor health and needed "her eldest son" by her side, and
As he has failed to appear in the court during the ongoing legal battle, Mr. Roy has been in custody in the Tihar Jail, Delhi, since 4 March 2014 and his bail plea has been rejected by the Supreme Court of India.
Sahara was allowed to sell a part of its assets in India to raise part of the money in question. He was granted interim bail by Supreme Court of India for the same on 26 March 2014 on condition of depositing Rs 10,000 crore with the market regulator SEBI.
His deposit of 10,000 crore has not been made and Roy is still in jail. As of August 2014, Roy was trying to sell some of his hotel properties to raise enough money. Roy was granted his first bail for four weeks to perform the last rites for his passed mother, which was later extended to the 24th of October.
By:
Shalu Sharma
Sharda University, Greater Noida