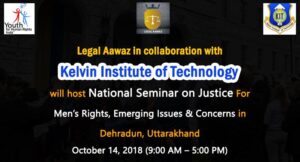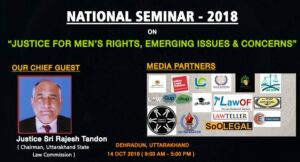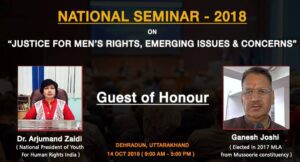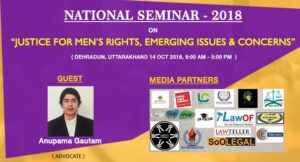 ABOUT US
Legal Aawaz is one stop solution for Publishing Law Research paper and Clat preparation. The Legal Aawaz is an international and fully peer reviewed journal Bearing ISBN No. 9781717773296. Legal Aawaz welcomes high quality, theoretically informed papers on a wide range of fields linked to criminological research and analysis. It also Published Books related to Law, Management, Social Science, etc. Legal Aawaz aims to facilitate the students, teachers and scholars to write papers on various contemporary issues and current trends in law, Book Published on Amazon, Our website – www.optmistichumanitarian.com, Editor – Claudia Winkler, Bincy Nargassakery,  Swaraj Sidhant.
ABOUT DEHRADUN – THE CITY OF LOVE 
The moment you step in the city the first thing that catches your eyes here is its picturesque beauty and the perfect amalgamation of the city and hilly culture. Located at an altitude of 960m, Dehradun has earned accolades for being a perfect place to get respite from the hustlr-bustle and scorching heat of the plains below. Its close proximity to the other much popular surrounding destinations such as Auli, Mussoorie, Rishikesh, Haridwar and Nanital also adds to its charm.
It is home to several highly reputed and important national foundations such as the Indian Institute of Petroleum and Energy Studies, Wildlife Institute of India, National Gas Corporation, the Forest Research Institute, Survey of India, Instruments Research and Development (DRDO), Indian Institute of Remote Sensing and the Ordnance Factory Dehradun.
Dehradun is a trendy hilly tourist destination with its impeccable beauty and charismatic sceneries would not let you unimpressed once you step down on its land. Whether you are a traveler, an adventure seeker, looking for romantic escapes or are just in search of a spiritual adobe, the city has a lot to offer to everyone. Along with other tourist spots, famous scientific museums and lush green sprawling parks, Dehradun is adorned with several famous historic buildings that have great architectural value and a number of temples that have spell binding beauty and at the same time are considered to be very auspicious.
Dehradun is well connected with other cities in the city. It has its own domestic airport known as the Jolly Grant Airport. You can also board direct trains to all the major cities in India from the Dehradun Railway Station.
SUB THEMES:
Gender Biased Laws
Misuse of Domestic Violence Act
Circumcision
Homelessness
Male Rape
Homicide
Suicide
Workplace Deaths
War Dead
Hate Crime Discrimination
Scholarship Discrimination
Title IX crushing Men's sports programs
Boys Forced to Pay Child Support to their Rapist
Paternity Fraud.
Child Custody.
Domestic Violence Hotlines/Shelters (tax dollar funded), refuse to help or accept male victims of DV.
Death Penalty almost exclusively targets men
How to Participate?
Authors may send their abstract at doonseminar2018@gmail.com
Co-Authorship
Co-Authorship up to a maximum of three authors is allowed.
Guidelines for Abstract
The abstract should not exceed 350 words, and must be accompanied by a cover page, stating the following:
Sub-Theme
Title of the Paper
Name of the Author(s)
Name of the Institute
E-mail Address
Postal Address
Contact number
Submission of Paper
The soft copy of the final research paper must be submitted in .doc/.docx format todoonseminar2018@gmail.com with the subject "Research Paper on"Men Rights, Emerging Trend & Issues".
A cover letter mentioning the Title of the paper and relevant sub-theme, Name of the Author(s), Course, Year ofStudy (if applicable), Name of the college/University (if applicable), Professional Position (if applicable), with Postal Address, Email address and Contact Number. Apart from the cover letter, there should not be anywhere mention of any of the details of the author/s.The file name must contain the name of the author(s) along with the name of the paper. ("Name of the author" _ "Name of the research paper).
Copy of the scanned payment receipt.
The soft copies mustbe sent atdoonseminar2018@gmail.com
The selected author must carry 2 hard copies of their papers, for submission to the panel member, along with I-Card of the concerned university/ college.
Format
The authors are duly expected to follow the prescribed format:
The author/s shall submit the article on a A4 size paper length
The words limit for article shall be 3000-4000 words, book reviews: 1000-1500 words, short comment: 2000-2500 words.
The submission shall be in MS Word 2003 or 2007 format strictly.
The font shall be in Times New Roman of font size 12, with spacing of 1.5. The footnotes to be in Times New Roman of font size 10. End notes are not to be used.
Citation Mode – A uniform method of citation is accepted.
Each article should be accompanied with an Abstract, explaining the aims and object of the paper.
All articles submitted will be checked for plagiarism.
Co-authorship will be allowed to a maximum of three authors and two separate certificates shall be issued.
PUBLISHER
Best Thirty Paper will be published in;
Book name – Legal Aawaz
Publisher – Optimistic Humanitarian
ISBN No. – 9781717773296
Our website – www.optmistichumanitarian.com
Editor – Claudia Winkler, Bincy Nargassakery,  Swaraj Sidhant
VENUE: – CHAKARATA RD, OPP. BALAJI DHAM, JHAJRA, UTTARAKHAND 248007
KELVIN INSTITUTE OF TECHNOLOGY
IMPORTANT DATES
Last date for Abstract Submission – August 31st, 2018
Last date for Final Paper Submission and Registration fee – September20th, 2018
Registration fees
The registration fee including registration kit, lunch, tea break, etc., excluding the accommodation, is as follows:
| | | | |
| --- | --- | --- | --- |
| | PARTICIPATION | PRESENTATION | ABSENTIA |
| STUDENTS | Rs 800/- | Rs 1000/- | Rs 1500/- |
| PROFESSIONALS | Rs 1200/- | Rs 1500/- | Rs 2000/- |
| NGOS | Rs 1500/- | Rs 2000/- | Rs 2500/- |
Once the payment has been made, please take a screenshot of the transaction and mail it to doonseminar2018@gmail.com separate registration needs to be done for co-authors.
Mode of Registration
Bank Account Deposit Details;
Name – Ashish Badoni
Account Number – 1664000100206455
IFSC Code – PUNB0166400
Branch–Punjab National Bank, Nayagaon, Dehradun
PAYTM – 9997685128
For any queries feel free to drop an email to doonseminar2018@gmail.com
CONVENOR – Ashish Badoni (+91 9997685128)
CO- CONVENOR – Raghav Gupta (+91 8954734353)
ORGANISING TEAM LEADERS
Prashant Deol, Mohd. Taasir Ali, Benazeer Amanat
BROHURE OF THE EVENT CLICK HERE
OFFICIAL WEBSITE LINK https://optmistichumanitarian.com/2018/08/01/national-seminar-2018-dehradun-uttarakhand-on-justice-for-mens-rights-emerging-issues-concerns-14-oct-2018/
Deadline for sending applications is 20th September 2018.